AdVenture Games Inc. was recently featured on AZTV! In the interview, our CEO Chad Michael talks about how AdVenture Games is changing with the times and how our team building games help businesses thrive in the challenging new environment of remote working.
We are thrilled to feature a couple of our client's success stories who played The Situation Room, a next-level escape room experience!
Read below to see how the experience elevated our client's virtual team meetings while helping engage their participants:
Observation skills
Data recollection
Time management
Swift problem solving
Individual and team-think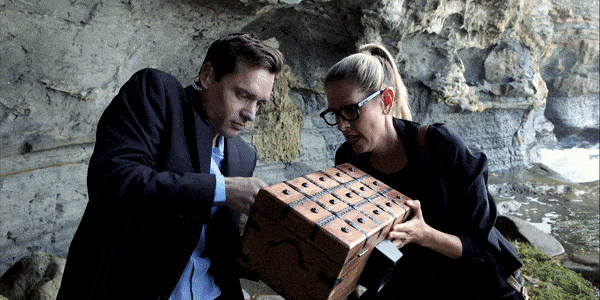 Client: Pall Biotech
"We are all field teams and we operate in different states across the country, we just don't see each other often in person."
‍
The Goal: Because teams are spread out across different parts of the U.S., Pall Biotech (Pall Corporation) wanted their employees to get to know each other better through a team meeting. Due to the current CDC guideline recommendations, in-person contact was not possible. So, they wanted to try a fun alternative to actual in-person meetings. AdVenture Games' virtual version of The Situation Room was the perfect solution!
The game was played on Microsoft Teams, which meant that co-workers could still see each other's faces.
"As a manager, I could watch and see who was involved and who wasn't. I was happy to see that in my breakout team, everybody was involved. I really liked how that was run and the content was really well done. It was fun the way we jumped back and forth between video and small team groups then back to collaboration."
Client: Florida Rights Restoration Coalition (FRRC):
‍"We definitely work on team building already. We are already a remote team, so this was really helpful with communication via a screen, instead of being in person, which I think can be different, especially right now. It's really important that we learn to communicate with each other through the phone and virtual meetings."
The Goal: The FRCC team is already a remote team that tends to overthink and over plan things. The Situation Room was the perfect game to get them to think differently about situations!
‍
"The game helped us to learn to take a step back and look at the bigger picture instead of trying to get too far ahead and miss crucial moments or aspects."
‍They were a bit concerned about the reliability of playing the escape room game online. After all, there were many people logged in from all over. They were happy to report that playing the game via Microsoft Teams turned out to be very reliable!
Asked if they would recommend AdVenture Games' remote games to others, the answer was a solid, "Definitely." In fact, they said, "It was a lot of fun, and we'd love to do another one."
Get ready to boost morale and enhance productivity with some much-needed LOLs!